1 / 6
Best Sneeze Guard 
This clear, portable acrylic guard can be an effective solution against droplets from coughing or sneezing.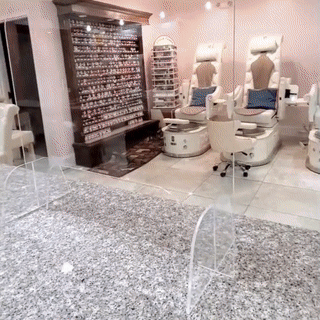 Set on a counter, table, or front desk, use multiple sheets side by side to form a barrier.
Transfer money or documents below the guard. (1" passthrough)
Lightweight and easy to move.
Quality Plexiglass guard for transparency and resistance to shattering, impacts, and most non-abrasive cleaners.