Grab your Discounted Mystic Monk Down Flow Draft Incense Burner while the store LAUNCH DISCOUNT is on. Once we reach 100-unit sales, we will be increasing the price back up to $59.99. This is absolutely a great gift!
ORDER NOW FOR CHRISTMAS! ONLINE EXCLUSIVE
QUANTITY IS LIMITED DON'T MISS OUT ON 2019's HOTTEST GIFT!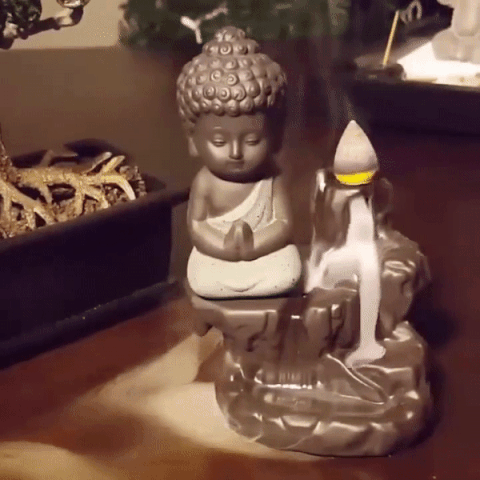 Our splendid, Mystic Waterfall Handicraft Incense Holder, Back-Flow Incense Burner has been carefully handcrafted of beautiful, glazed ceramic.
Features:
When the incense cone is lit, the trail of smoke mimics a waterfall flowing out a Waterfalls mouth. This lovely, ceramic incense burner is ideal for burning your favorite incenses while providing a relaxing and decorative touch to any space. It's also a great gift for all meditation and yoga lovers.
Package Includes:
1x Mystic Monk Ceramic Down Flow Incense Burner
1x 50 Pack of Down Flow Incense
Packed safe and secure