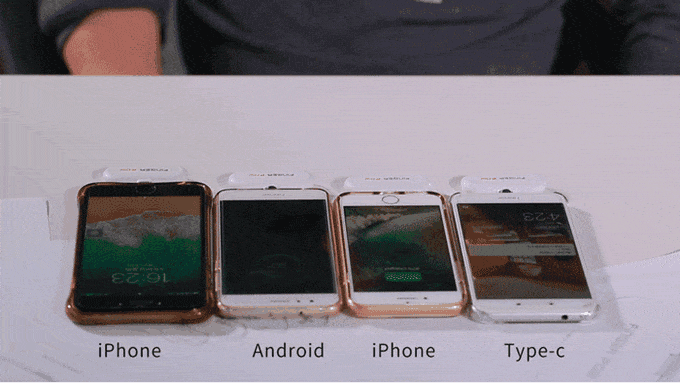 The smallPortable Magnetic Chargerfor Apple, Samsung, LG, Motorola isareasonablyconvenient tiny pocket power bank that can be carried around.Itsimplifies the entire charging process.Each mini portable charger is the size of a USB drive. Its small and keychain design enables you to put it right back in your pocket, or useyour phone while it's charging. It's a nice portable mini magnetic charging bank that does not require a cable.
Battery Life:In most cases, smartphone battery life decreases after just a year of use. The average user charges their phone 2-3 times a day.
Don¡¯t worry about battery life during conference calls, when chatting, using GPS, or even playing your favourite games. Use it to charge your phone and provide additional battery whenever you need it most.
Its concept is to store power in a small module - a charging package. When you need to charge your phone, just take a charging kit. Its compact size allows you to continue using your device as usual, unlike traditional high-capacity portable chargers and USB cables.
For our charging packs, we use high-capacity lithium batteries with lithium cobalt oxide cathodes alongside a high-quality chipset from Neusoft. This provides a 85% boost to conversion efficiency. This tiny lightweight battery provides an iPhone 8 with 25% charge.
The Charging Pack is the size of a USB drive and can be attached to a key chain. This makes it incredibly portable, and means it¡¯s completely unobtrusive until your battery needs that extra kick.
After your Charging Pack has finished its job, swap it with a new one from the charging station. No hassle, no downtime.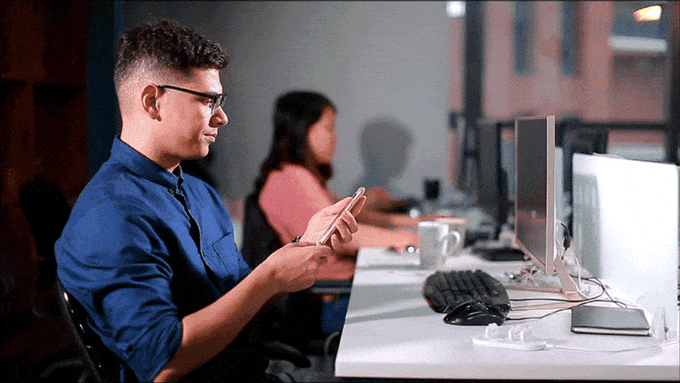 We believe in providing an optimal user experience. Our charging packs use a double magnetic connector to streamline the entire charging experience.
Power Bank Specifications:
Size:2.75 ¡Á 1.22 ¡Á 0.47 inch (70 ¡Á 31 ¡Á 12 mm)
Color:White
Material:ABS
Battery Capacity:1000mAh
Input Current:4.75-5.25V 1A/2.1A (max)
Operating Temperature:10¡ãC - 50¡ãC
Battery Type:Polymer Battery
Connection Method:Magnetic
Indicator Light:LED
Charger Station Specifications:
Size:5.72 ¡Á 3.06 ¡Á 0.63 inch (145.5 ¡Á 77.8 ¡Á 16 mm)
Color:White
Material:ABS
Battery Capacity:5000mAh
Input Current:4.75-5.25V 1A/2.1A (max)
Operating Temperature:0 - 45¡ãC
Battery Type:Polymer Battery
Connection Method:Magnetic
Indicator Light:LED
Package Included:
1000mAhfor iPhone:1¡Á 1000mAh Power Bank, 1 ¡Á Magnetic LigntningHead,1 ¡ÁMicro Data Cable
1000mAh for Android:1 ¡Á 1000mAh Power Bank, 1 ¡Á MagneticAndroid Head,1 ¡ÁMicroDataCable
1000mAhfor Type-C:1 ¡Á 1000mAh Power Bank, 1 ¡Á MagneticType-C Head,1 ¡ÁMicroDataCable
9000mAh One Set:1 ¡Á 5000mAh Charging Base, 4¡Á 1000mAh Power Bank, 3 ¡Á Magnetic Head,1 ¡ÁMicroDataCable