This Mini Pocket Fan isthe smallest, lightweight, portable fan that brings your chilly breeze in this hot summer.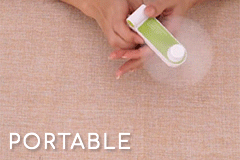 Carry it anywhere with you! Designed tofit intopockets and bags, our ultra-slimpocket fan highlightsthe convenience in daily usage.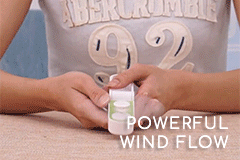 Features 180¡ãswivel design, our fan can be folded into a handheld or desktop fan as you like. So flexible & versatile!
FEATURES:
SPECIFICATIONS:
Color: Green/Pink

Size: 9 x 3.5 x 3 cm (folded)

Weight: 50 g

Power Source: USB rechargeable

Battery Type: DC 5V 300mAh

Capacity: 3-4 hours
PACKAGE INCLUDES:
1 x Mini Pocket Fan

1 x USB Charging Cable

1 x English User Manual