Universal For All Cars:
This flexible and stretchy sunshade mesh is universalto fit for All types of cars
FREE SHIPPING OVER $29
ONLY$18.99 Limited Time
CODE:OF5£¬Addashoppingcarttoenjoya5%OFF
(Pleaseenterthediscountcodeonthecheckoutpage)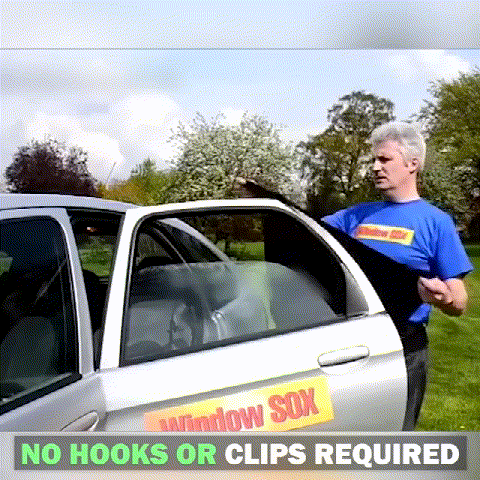 99.3% Reviewers Recommends This Product.
To thank new and old customers for their support, the top 1,000 customers every daygave away a$19.99car phone holderfor free
Main Features:
It can install on front windows when driving, but you can still see the rearview mirror, and you can put your hand out of the window;
¢Úreduces interior heat and prevents your skin from getting burned or overheated£»
¢ÛYour new car seat interior material also can be avoided aging and fade£»
¢Ü avoid the loss of maintenance costs
¢Ýavoid glare, high temperatures and protect privacy better in the car.
¢Þ

It is so light that you can easily fold it into a compact size that fits into a car storage box when not in use. Support machine washing
¢ß
lowers the temperatures in the car.
The side window shade is made of a flexible, stretchy mesh material that helps block the sun, making your child safer and your car cooler.and can be used for at
least 5-10 years£¬it won't hurt your car's paint job or its interior, either. This durable, lightweight fabric simply pulls down over the car door. provide your passengers the most comfortable travel experience. Best sun shade and they keep the bugs out. They arelegal to use it all over the country
Type: Car Side Window Sunshade
Material: Mesh Fabric
Click the "Add to Cart" button now!
Limited Quantity - Will sell out fast