Clean Your Dog's Teeth While They Play!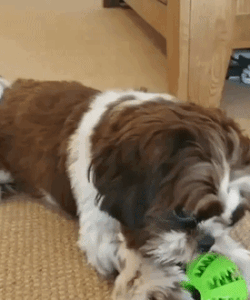 85% of dogs develop gum disease by age 3 because of improper care. The Dog Teeth Cleaning Ball is effective at cleaning any dog's teeth and gums while keeping them entertained for hours. Just fill the ball with treats and forget the tedious hassle of manual brushing!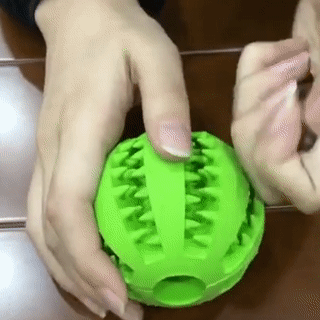 Made with Non-Toxic & Durable Rubber, this dog ball is safe and far more effective than any other dog toothbrush toy. Take control of your dog's oral health today!
Use Any Of Your Dog's Favorite Treats!
Dry Food
Any Small Dog Treats
Peanut Butter
String Cheese
Chopped Carrots
Green Beans
---------------------------------------
DIMENSIONS
Small Ball - 5cm
Large Ball - 8cm
---------------------------------------
Available For A Limited Time Only!
100% SATISFACTION GUARANTEED
We want you to be completely satisfied with every purchase you make. If you are in any way dissatisfied with a product you ordered, we'll exchange it, replace it or refund your money within 30 days of purchase. Simply email us the problem, and we'll take care of you.