Limited sale 19$ Only Today!!Once WeReach 200 Unit Sales, We Will Be Increasing The Price Backup To $59.9
Full refund within 10 days without reason
Shipping>>WorldwideExpressShipping Available
Delivery time>>Worldwide 7-10 days
Tracking Number for Every Order
Secure PaymentsVia PayPal andCreditCard.
Handling time>> Ship within24hoursafter payment
Returns>>Fast refund,100% Money Back Guarantee.
Buy 2

Free shipping
£¨Pleaseenterthediscountcodeonthecheckoutpage to enjoydiscount£©
WHY DO I NEED THIS?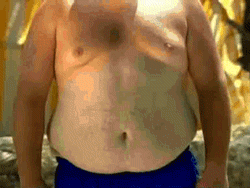 Extra belly fat can be super difficult to get rid of and with a busy schedule it can feel impossible to go to the gym.Melt away fat, tone andmake muscle fast!Whether you're at home standing up cooking, sitting down watching TV or in the office working, this provides anadvanced workout forboth men and womenthat helps create a great looking body.
WHAT IS EMS TECHNOLOGY?
The EMS Abdominal & Full Trainer uses themost advanced EMS technologyto trigger muscle contractions,perfect for both men and women. EMS the elicitation of muscle contraction using electric impulses, it can be utilized as a strength training tool for healthy subjects and athletes; it could be used as a rehabilitation and preventive tool for partially or completely immobilized patients; it could be utilized as a testing tool for evaluating the neural and/or muscular function in vivo; it could be used as a post-exercise recovery tool for athletes.
This trainer design has 4 pads on each side giving it 8 in total whichcovers the total abdominal area!It works to burn fat as well as strengthen and tighten abdominal muscles including the 8 pack abs, bicep, vastus lateralis muscle, vastus medialis muscles. There are 6 different modes and 10 intensities (workouts) for choosing different frequency of vibration and current strength. The trainer will shut off automatically after 12 minutes training.
HOW TO USE IT?
Theuse is simple. First, use your nail or small device to turn the battery cover. Then insert the AAA batteries. Afterwards, connect the main device with the gel pad, then attach it between your ribs and hips. After that, press the middle button to turn on the main device, indicator light will flash 3 times and will auto turn off about 5 seconds later if you do not attach to body.
DO NOT USE UNDER THESE CONDITIONS
People with an internal transplant, or any type of electronic devices such as an artificial heart transplant etc.
Not advisable for patients who recently had a surgery on the ab or arm area as it may interfere with the healing process.
Patients with epilepsy.
Allergic reaction to hydrogel pads.
Blood circulation disorder patients.
Pregnant and postpartum women.
Patients with cancer.

FREQUENTLY ASKED QUESTIONS
Question: Where can I purchase the extra gel pads for this trainer?
Answer: We carry the Abdominal Muscle Trainer Replacement Hydro Gel Pads here in our store. You can get 10 pairs for $16.50!
Question: If someone is overweight, can they use this to help them lose weight?
Answer: Yes, however it must be sustained at least 3 months to be the most effective. During weight loss, controlling your diet will yield the fastest results.
Question: Can I use these on my upper legs?
Answer: Yes, but you can not use the Body Gel Pads on body parts above neck such as face and head.
Question: Are EMS Stimulators FDA approved?
Answer: Yes, they absolutely are approved by the FDA
Question: How often should I use this trainer to get the best results?
Answer: 20 - 30 minutes sessions, 5 days a week.
SATISFACTION GUARANTEED - EASY REFUNDS
If for whatever reason, you decide you are not satisfied, you can easily and quickly contact our helpful customer support to get an easy refund. We just ask that you at least give the product a 2 week try and we'll refund you, no questions!
HIGH DEMAND -Order arrives in 2-4 weeks
Due to extremely high demand, orders take up to 2-4 weeks to ship and arrive. Please be patient, we are doing our very best to fulfill every order that we receive!