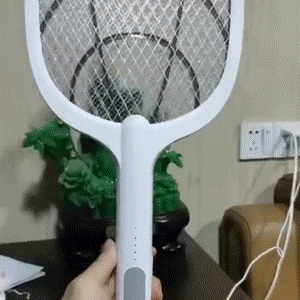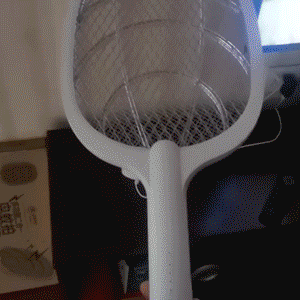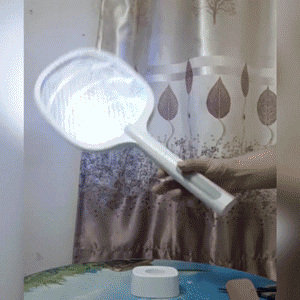 Two mosquito repellents
It is an electric mosquito bat and a mosquito repellent lamp.It can be used for two purposes.Support for manual mosquito control/intelligent physics
Physical killing of mosquitoes
The purple mosquito trap USES 6 LED beads with wavelength of 368, 360-degree light source and 3000V power grid, truly realizing no blind area
The built-in 360-400nm ultraviolet LED beads can also be used as mosquito repellent lamps.When the trap mode is switched on at night, the light, which is specifically designed to target mosquitoes, triggers their phototaxis, attracting them to the high-voltage racquet and commit suicide.This kind of light harms the eyes, there is no radiation, and it is safe for human body.
3000V instant high voltage, strong mosquito killing fast, accurate, ruthless, mosquitoes have no place to escape
Working light
Battery indicator light
When the light is on, the power is 25%,
The power is 50%. When the two lights come on,
When three lights come on, the power supply is 75%,
Charge 100% when four lights are on
01. Capacity of 1200mAh lithium battery
02. 4-hour mosquito killing mode
3. 3-4 hours charging time
Name: Lithium battery electric mosquito bat
Battery capacity: lithium battery 1200mAh
Racket voltage: ≈DC3000V
Input interface: USB
Product size: 540x220 (mm) (including base)
Light source: 360-400nm L.E.D
Rated power: 2W
Material: Enclosure --ABS
Charging input: DC5V-1A
Weight: 360 g material
Our guarantee
We truly offer the world's most amazing, stylish, and highest quality products.
We will do everything we can to provide excellent customer service support to assist everyone, as we place a high value on absolute zero risk customer satisfaction.