The simplest way to weld Aluminum parts!

If you'd like to ensure optimal performance in joining metal parts, then it is high time to invest in these Easy Aluminum Welding Rods! These are handy tools that can powerfully work its way through dirt, rust, & painted surfaces, helping you produce a sound joint on the base metal without the need for costly equipment.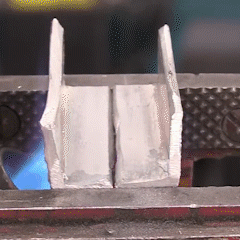 They feature a unique design that allows it to flow easily under low working temperature, ensuring fast & precise application. The rods even offer the versatility of working on both thin & thick metals, so they are perfect to use for welding sheet metals, heavy plates, and just about anything in between.
Highlights
GETS THE JOB DONE

: With this tool, anyone regardless of skill & experience can weld metal without the need for expensive equipment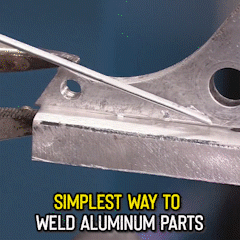 SUPERIOR PERFORMANCE

: These rods need a much lower working temperature than the vast majority of similar products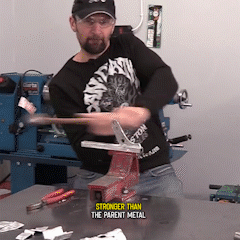 ENSURE STICK WELDING SUCCESS

: Makes clean joints with no slag to ensure a durable finish on all projects just like the pros do

CREATE STRONGER JOINTS

: Features a combination of tensile & compression strength that makes your repair or fabrication stronger than the parent metal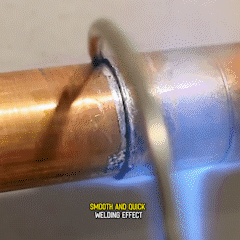 NO FUMES

: It does not emit gases or toxins, nor does it contain any led which makes the rods absolutely safe to use

GREAT FOR SMALL REPAIRS

: Suitable for repairing lap joints, butt joints & mitered joints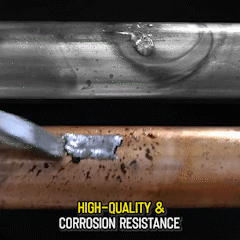 A MUST-HAVE TOOL

: Perfect for every metalwork enthusiast who needs to repair or fabricate non-ferrous metal, but can't find a simple solution using just a handheld torch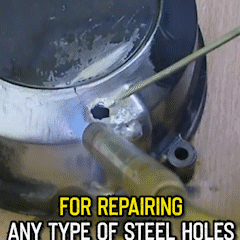 WIDE COMPATIBILITY

: Works great with Aluminum, alloy, die-cast, bronze, nickel, titanium, zinc, copper, brass, & most non-ferrous (non-magnetic) metals except stainless steel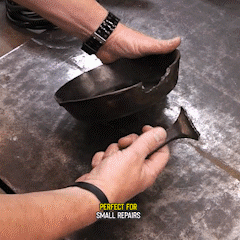 WIDE APPLICATION

: The rods are mostly used for truck beds, loading ramps, docks, diamond plate, irrigation piping, engine blocks, transmission housing, etc.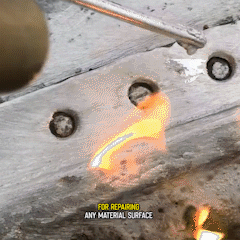 How to Use

Thoroughly clean the area you're about to weld by brushing the base
Heat the area to be welded evenly
As you heat the base, rub the rod vigorously against the heated piece to be welded until the rod starts flowing
Specification
Material: Aluminum
Melting Temperature: 647

℃

to 658

℃

Diameter: 1.6mm
Length: 33cm
Package Includes