Quick operation, easy one-step loading!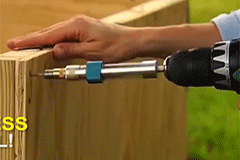 Drill Flip Drive Kit is an innovative tool kit for drilling and driving. The quick-change mechanism features a swivel head and lock system to ensure easy one-step loading.
Simplyselecttwo different sized drill bits,drill yourpilot hole,flipthe pivot arm, and select the drive you want.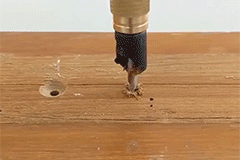 The kit comes with8 Philips bits, 8 slot bits, and 2 countersink bitswhichfulfill your needs. Themulti-cutter countersinksalso produce asuperior finishwithless chipping.
FEATURES:
Easy & Rapid Load:
Easily switch between bits in seconds. Select two different size bits, drill your pilot hole, flip the pivot arm, then drive in any screw, nut, or fastener.
Swivel Head:
Flips & locks from drilling to driving. Works with your own power drill.
Premium Material:
Made of premium alloy steel materials, high strength and hardness. Durable, practical and long service life.
Multiple Use Kit:
Comes with 1 swivel drill driver; 8 Phillips bits (2 each: PH0, PH1, PH2, PH3); 8 flathead bits (2 each: 1/8" 3.2mm, 5/32" 4mm, 3/16" 4.8mm, 1/4" 6.3mm); 2 countersink bits ( 3/32" 2.4mm, 1/8" 3.2mm); 1 Allen wrench; 1 storage case.
SPECIFICATIONS:
Material: Alloy steel
Size: 195 x 75 x 44mm
Weight: 410g
PACKAGE INCLUDES:
1 x Drill Flip Drive Kit (Set of 20)