Our 24-Hour Sale Ends at Midnight.
Wanna make your rims look brand new?
Alloy Wheel Repair Kitinstantly fixcurbdamage, scratches, slightdents,installationdamages,sandingmarksand any possible damage ofalloy wheels, synthetic wheels, steel rims and hubcapsand more on thesimilar materials. It saves you car repairing cost -no extra tools required!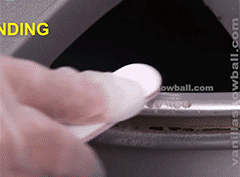 FEATURES:
Repair Any Flaw on Car Wheels
Designed to repair minor damages ranging from scuffs to scratches and dents to curb rash.
Invisible
Utilizes paint that perfectly matches the paint on most alloy wheels for a flawless looking job.
All-in-1 Tool Kit
Noadditional tools or materials required.
Heat-resistant
Proper repairs are able to withstand car washes and are resistant to both vibration and heat up to 266¡ãF.
Universal
Works for alloy wheels or steel wheels and can be used for hubcaps.
DIRECTIONS:
CleanthedamagedalloywheelwithAlcoholpreppad.
Confirmtherepairarea.Ifitisslightlydamaged, usewetsandpapertoaccommodatetheoutlines torepairedsurface, andlacquerrepairareawith alloysilver.
Ifthedamageareaislargeorwithdents, usetherepairadhesive. Pressouttheneededrepairadhesivetoamat. Mix2componentstoaconsistent greymasswith spatulaprovided (Finishthemixingwithin 2-4mins)
Fillwiththemixedadhesiveto overflowthedamagedarea. Dryfor15 mins.
Usewetsandpapertoaccommodatethe outlinestorepairedsurface. Pleaserepeatstep3 and 4 if needed.
Cleantherepairareaandapplya thinlayerof lacquerby brush.
Leave itatleast12hoursbeforeusingthe car andfullcure takes ~3days.
SPECIFICATIONS:
Net Content (Repair Glue): 6ml
PACKAGE INCLUDES:
1x Repair Glue (6ml)
1xSilver GrayPaint (5ml)
1¡ÁSandingFile
2xGloves
2xCottonSwabs
2xPaintBrush
2xAlcohol Prep Pads
2xPlastic Spatula
1xInstructionManual