For men who are interested in a shapewear or body shapers to improve the look of theirwaist or chest, theMen¡¯s Compression Body Building Shirtis exactly what you need!
Itprovides an easy way toget a slimmer and smoother look. It has the additional benefitofholding your corein place when you are working out toboost blood circulation andcan effectively improve your posture.
It can helpaid recovery and minimize injury,especially for athletes. The shirtreduces swelling in the chest and armsallowing you toperform at your best without making you feel constrained.
FINALLY REASONABLE SHAPEWEAR FOR MEN
YOUR BENEFITS
¡ï stimulates fat burning
¡ï perfect body toning
¡ï forms problem zones optimally
¡ï ideal for every day as well as sports
¡ïcan improve posture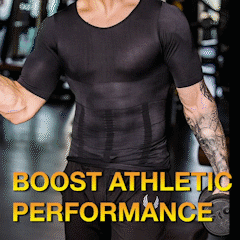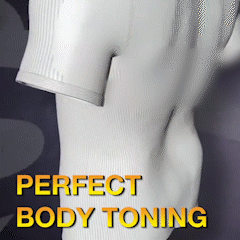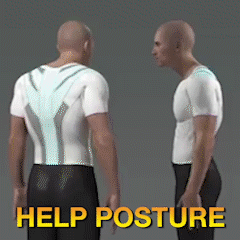 FINALLY LOOK & FEEL BETTER
Now it is easier than ever to lookfit and healthy. The Probody Compression T-Shirt Men works withunique compression technologyto let you look your best!
Available in three colors you can wear this shirt under any kind of clothing.
Look in shape no matter where.
COMPRESSION TO MAKE YOU FIT HIGHLIGHTS
The compression not only helps you to look fitter and improve your posture it also helps youlose weight. The compression will stimulate your metabolism. So you will drop without any effort.
HIGHLIGHTS
The shirt providesexcellent comfort and seamless feel protection
Firm compression and optimal muscle support helpsmaximize effort and extendworkouts
Promotes recoveryafter hard workouts
Helps controlblood circulation and prevents soreness
Effectivelystimulates fat burningand perfect body toning

It makes you look fitter and improves posture

Reduces swelling in the chest and arms to help you perform at your best

Boosts endurance for all types of exercise

Material wicks sweat and dries really fast

Stretchable fabric provides enhanced mobility and flexibility

Businessmen

wear them under suits to look better
Athleteswear them to prevent soreness
PRODUCT SIZE CHART
Mchest 24-37 in
L chest 37-45 in
XL chest 45-52 in
PACKAGE INCLUDES
1pc - Compression Shirt for Men