Time-limited activity
BUY 2 GET 1 FREE NOW£¡
100% Money-Back Guarantee
Perfect gift for your friends & family
Can¡¯t be found in store!
Made of 100%food gradesilicone and is completely plastic-free.NO Pollution!!!
Simple structure, easy to use, novel design, easy to use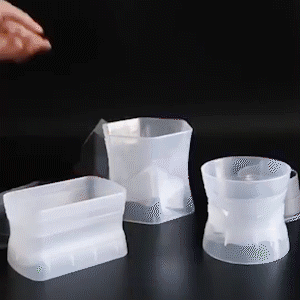 Strong closure, no overflow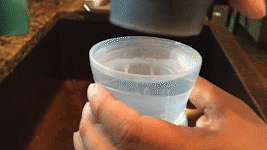 Suitable for ice, ice, ice in bars, hotels and restaurants. More suitable for family baby food supplement tools.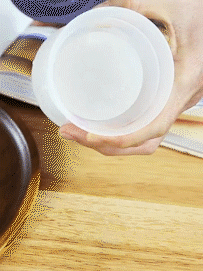 Enjoy together, cool and refreshing
Better taste with fruit
A Style For Every Beverage Glass & Container
Highball Ice Mold
Add perfectly-formed sophistication to any long drink with the Highball Ice Molds. These unique molds deliver the art and science of slow-melting cylinder ice, without messy ice blocks or complicated carving. The extra-large, 3¡å x 2¡å size is perfect for your highball favorites. The silicone cap seals tight and allows the molds to stack neatly in your freezer.
Colossal Cube Ice Mold
Our largest ice mold yet! The Colossal Cube Ice Mold makes a generous, 2.25¡å cube that is sure to impress your guests. Its massive size melts slower so it keeps drinks colder longer without diluting them. It's also ideal for pitchers, beverage dispensers and punch bowls.
Name: spherical ice cube square ice cube mold cylindrical ice cube mold with cover
Material: food grade silicone cover body material PP
Spherical ice tray specifications: height 8cm* bottom 7.8cm* top diameter 8.5cm, ice hockey diameter 6cm weight: 96g
Square ice block mould specification: height 9.5cm* bottom 10.3cm* top diameter 12cm (single ice length and width about 5.2cm, standard three-dimensional square shape) Weight: 158.5g
Cylindrical ice block mould specification: height 6.5cm* bottom 10.2cm* top diameter 13.3cm* width 6.2cm (single ice cube diameter 5cm* length 8.9cm) Weight: 103.5g
FAQ
Q: Is silica gel an environmentally friendly material?
A: Silica gel is an environmentally friendly material. Silicon (Si) is present in the nature of our lives. Silica is a raw material used in the processing of silicon. It is a recyclable raw material such as paper, copper and iron. The glass can be reused after a certain treatment. After it burns, the dust returns to the dust and the soil returns to earth.
Q: Can silica gel have many colors? Is color silica gel toxic?
A: Silica gel is basically a colorless body. Silica gel is a non-toxic product, but it is foggy and transparent in the production of silica gel due to different grades. Such as the pressure ring of the pressure cooker, the baby's pacifier, whether the color silica gel is toxic or not depends on the quality of the color glue.
Q: Does the silicone product smell?
A: The finished silicone product made of high-quality silica gel material has no odor. The factory-made product will have the smell of silica gel material. When the air is placed for a while, the smell disappears!
Q: Does silica gel seep?
A: Silica gel has strong water resistance and is not affected by any influence in water. For example, wetsuits and plastic materials are all silicone products.
Q: What is the temperature range that silicone can withstand?
A: Silicone can withstand temperatures ranging from -40 degrees to 230 degrees.
Q: Why use silicone products? What are the benefits of silica gel?
A: 1). Environmentally friendly, non-toxic, food-grade, no residue after burning; 2) Recyclable; 3). No side effects on the human body, safe and environmentally friendly.