LIMITED SALE: ONCE WE REACH 1800 UNIT SALES, WE WILL BE INCREASING THE PRICE BACK UP TO $35.98
SHARPENS DULL KNIVES IN SECONDS!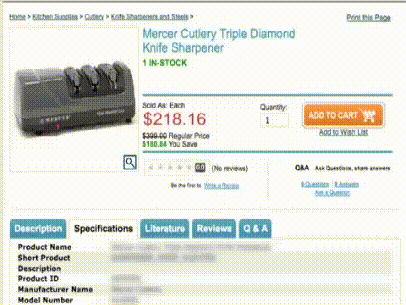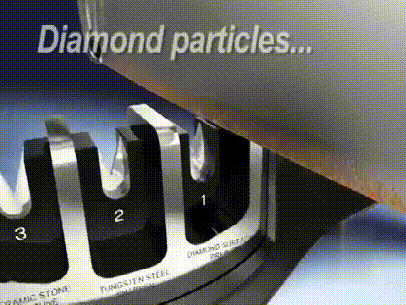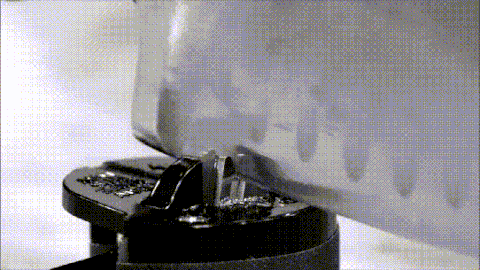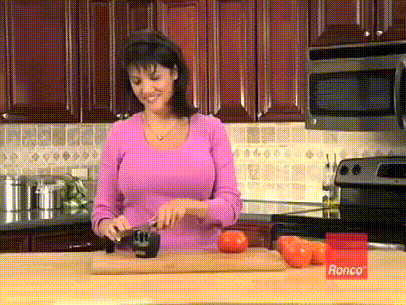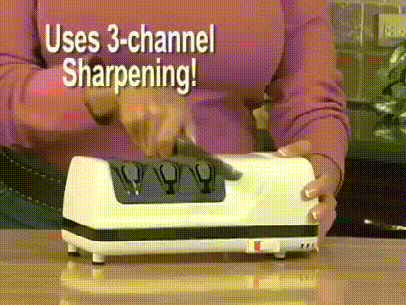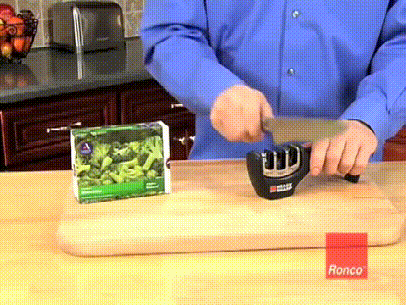 Knives naturally become dull over time and use, but use the blade sharper turns your knives back to their original sharpness in just seconds. Just give it a couple of swipes in the coarse slot, then again in the fine slot, and you're ready to start slicing. No batteries required!
¡¾Knife Sharpener Material¡¿Knife Sharpener is made of solid ABS plastic and stainless steel. It is strong, durable and designed to last a lifetime. Knives will work like new after using it.

¡¾3 Stage Knife Sharpening System¡¿The product is equipped three grinding positions which is coarse grinding, finely ground and fine grinding. According to the rough grinding position, finely ground position and fine grinding position, each notch is gently pulled back one or two times to restore the knife's V-shape.
¡¾Non-slip Base and Cut Resistant Glove¡¿The bottom of knife sharpener is provided with a silicone anti-slip base, and the mesh stripe design prevented slippage during sharpening, saving time. We are even sent a cut-resistant glove for added safety .

¡¾Comfortable Grip¡¿The ergonomic handle allows you to restore your cooking knives in a matter of seconds. The grip is comfortable and healthy while taking into account the durability of the product.