My family bought me this portable hand roll piano, which allows me to enjoy music anytime, anywhere.Outdoors, travel, parties, can show your skills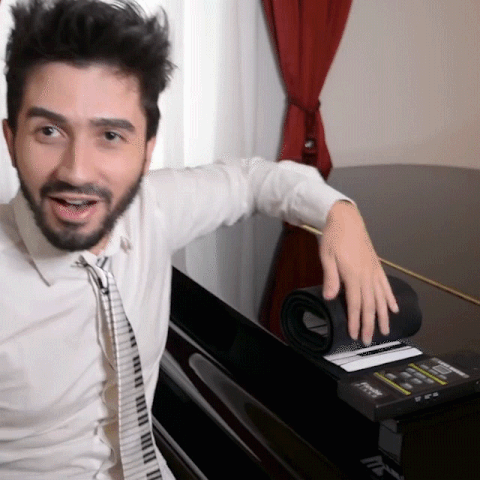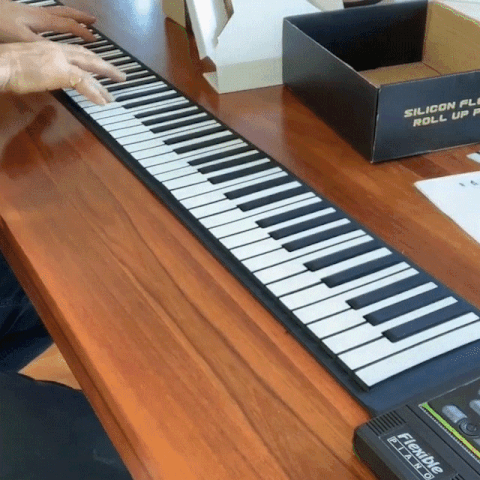 Regardless of your age or skill level, this roll up piano makes a great gift idea.
FEATURES:
WORKS LIKE A REAL PIANO- Regardless of your age or skill level, thisroll up pianomakes for a great gift idea.
AMAZING SOUND- Despite itscompact size, you still getgreat quality sound, with16 tones,10 rhythms, and6 demo songs. Thedual speakerproduceshigh-quality soundand supports external headphone or loudspeaker.
USB CONNECTION- With a USB MIDI port, you can easilyconnect the piano to your computer.
RECHARGEABLE PIANO- The 2000mHa rechargeable lithium batteryempowers up to 20 hours of continuous play time.
EASY ROLL-Easy to store while traveling!Roll it out in seconds to begin playing.Portable, Fashionable, and easy to carry. The thickness of the keyboard is 9mm for the white keys white and 11mm for the black keys.
HIGH QUALITY- The control box has ananti-skid, scratch-resistant design. The piano is made ofnon-toxic material. Compact with many added functions, this keyboard Piano cango with you anywhere, for you to play anytime! The keys are designed usingsilicon rubber, which allows you toneatly fold it away and store itin your cupboard without damage
It's100% waterproof &shatterproof
MORE FUNCTIONS- Supports microphone function, you can even sing while you are playing. With chord, sustain, vibrato, and tutorial function.