FREE SHIPPING WORLDWIDEBring the board to your office.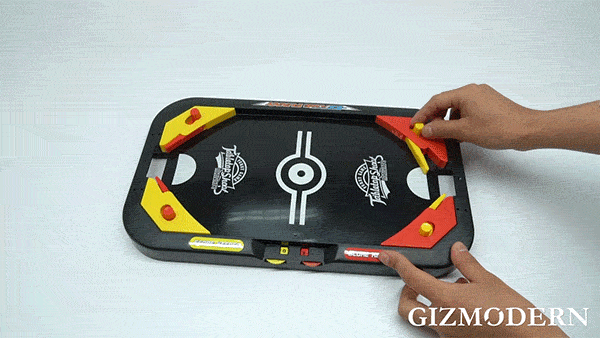 Game one: Mini soccer.
The two players control the baffles on the left and the right respectively, and shoot the ball into the opponent's goal or block the ball from the opponent. The player who successfully shot into the opponent's goal scored one point. The player who gets 6 points first is the winner.
Game 2: Ice hockey game.
The two players each hold a batting stick, and the player who hits the ice hockey to enter the opponent's goal scores one point. The player who gets 6 points first is the winner.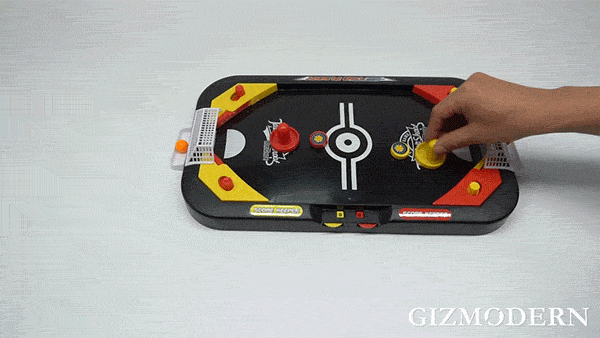 The surface of the table is designed to be low in the middle and high ends so that when the ball stays in the middle of the course, the ball naturally slides around to avoid staying in the middle.
The spherical surface is designed to slightly bulge in the middle so that the ball rolls toward both sides.
This console can exercise the player's hand-eye coordination, concentration and responsiveness, which is not only for adults, but also for children.
In just a few minutes, you can complete the installation according to the illustration on the outer box.

There is also a scorer on the game console to make the game more intense.
Dimensions:
Shipped directly from the manufacturer. 100% Satisfaction GUARANTEED!